MEKATRON PRODUCTION LINE COMPONENTS
As Mekatron Makina, we make machinery-equipment design and production within the direction of customer demands for various production lines, especially to our domestic production industry, as well as multi-national customers. These needs can sometimes be sector-based standard machines; but also special machines for the production processes of customers.
The most important element which makes us different is that we have gathered and manage Design, R&D, Manufacturing, Automation etc. disciplines under the same structure. Thanks to this flexibility, we design and manufacture customised machines and equipment which cannot be found in the market with optimum cost and technology.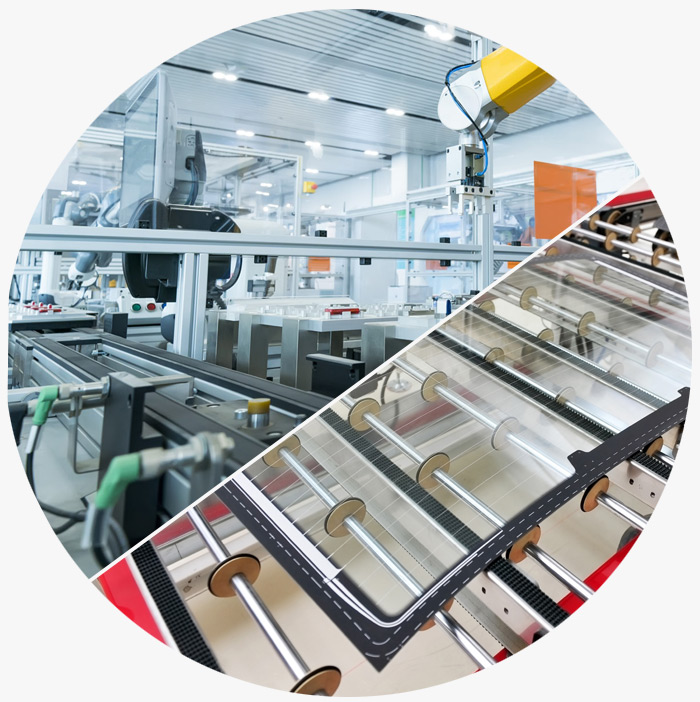 ASSEMBLY LINES
As Mekatron Makine, we design and produce all kinds of assembly lines and equipment including Automatic, Semi-Automatic, Line Type and Single Systems which our customers need, in order to contribute to the national industry.
Fırın Montaj Hatları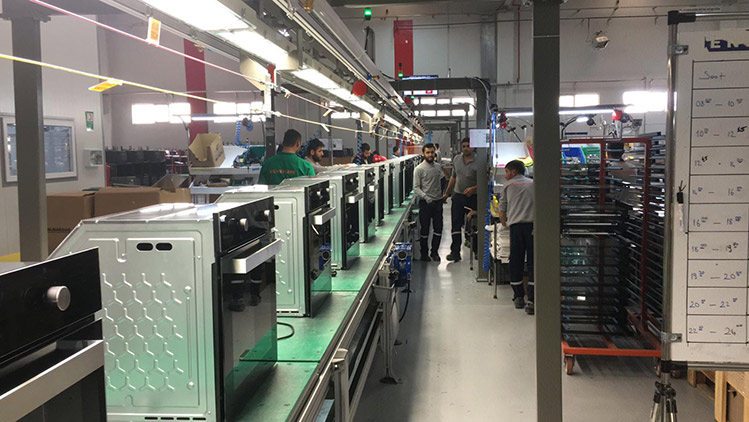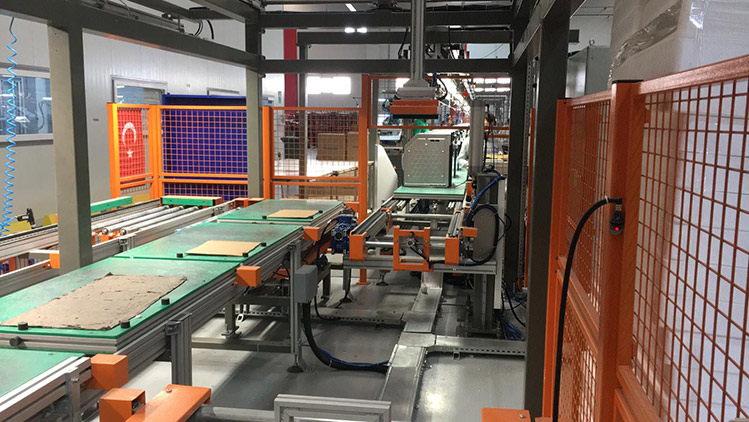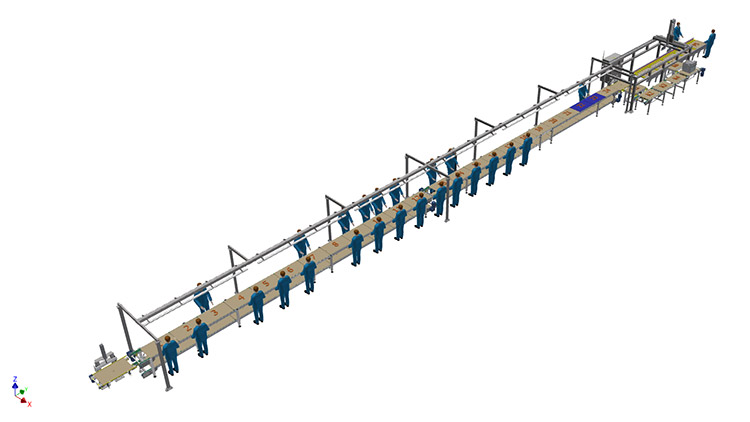 Fan Motor Montaj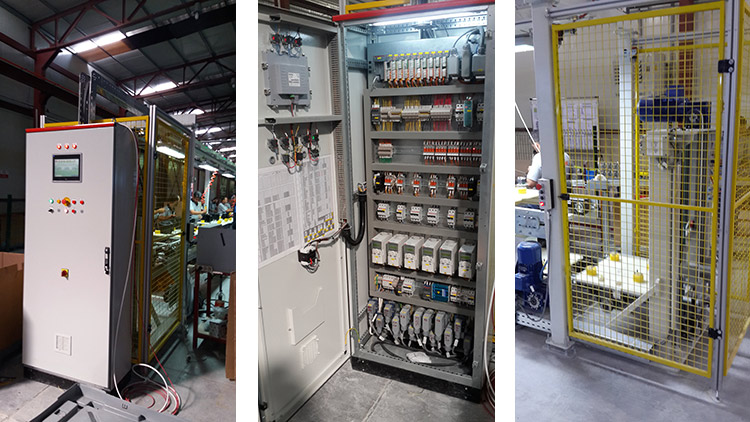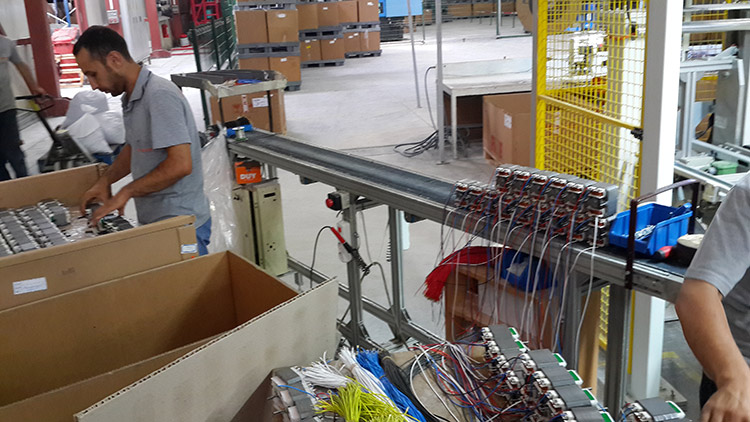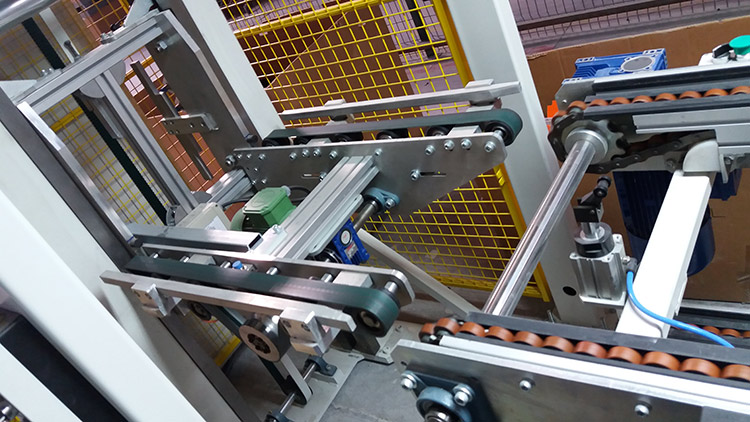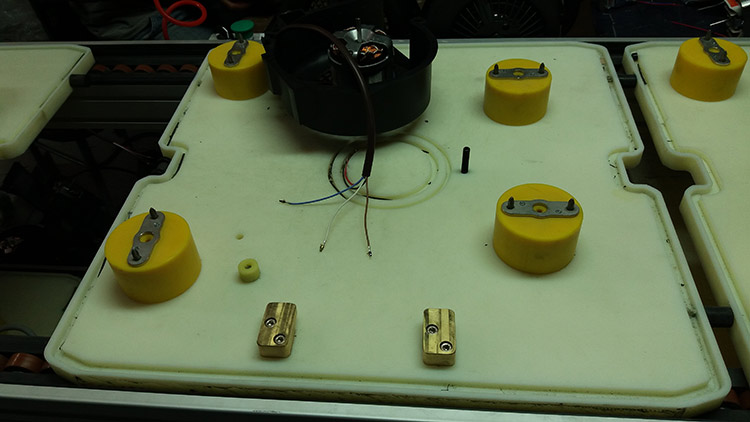 ---
STORAGE, TRANSFER STACKING SYSTEMS
Storage and transfer process is one of the most important processes which today's establishments require automation in terms of time and labour costs. As Mekatron Makine, we design custom boutique systems regarding the processes of our customers pursuant to their needs.
---
CUTTING LINES FULLY AUTOMATIC LOADING SYSTEMS
By carrying out the design and manufacture of fully automatic and semi-automatic systems such as Glass Loading, Glass Cutting, Glass Breaking benches, which consist the first stage of establishments making glass production for Architecture, White Goods, Decorative and Automotive industries both as lines and single machines, we carry out activities in domestic and international markets for a long time.
---
CUTTING LINES BREAKING BENCHES
For customers who has procured the cutting machine as well as its cutting lines from abroad or from a different company, we produce both the breaking bench and the loading system separately and integrate them into existing systems.
---
ACCUMULATOR
The vertical accumulation units accumulate the products over itself in order to tolerate the stoppage occurring anywhere on the line and are preferred in many industries, especially in glass industry and make sure previous processes continue working. Therefore workload and loss of production is minimised. The vertical type flat glass accumulator which appears in the example can be adapted for different processes in many different versions.
---
ELEVATOR SYSTEMS
One of the major challenges of establishments, especially those making multi-floor production is to carry heavy and sizeable products between floors. In order to eliminate this issue, we design and produce both hydraulic and electron-mechanically driven elevator systems, which are based on floor height and product weight.
---
CONVEYORS
The conveyors are a must in a production facility. As Mekatron Makine, we design and produce all kinds of conveyor systems suitable for all sizes and weights according to our customers' processes.
---
HANDLING AND TRANSFER SYSTEMS
Overhead handling systems between the lines are systems that are used as much as conveyors. In this regard, we design and manufacture process-specific shuttle and transport systems in line with the needs of our customers.
---
CENTRING SYSTEMS
By centring the products in one or more spots on the production line, it may needed to be ready for the next process. There, by making a design and manufacture according to the required sensitivity to the characteristic of the product, we provide our customers with solutions.
---
TURNOVER SYSTEMS
There are processes in which the products in glass industry are needed to be turned over, as well as vertical and horizontal handling. In these kinds of lines, in order to turn the glasses over and to be able to process the right side of the glass, we perform the detection and auto-rotate operation with special sensors.