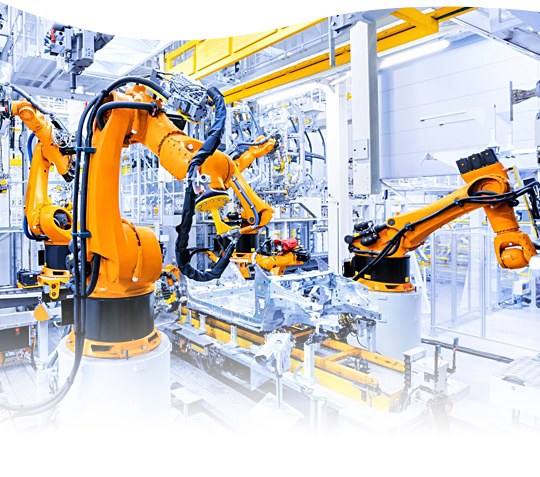 MEKATRON - GLASSTRONIC
As Mekatron Makina, we make machinery-equipment design and production within the direction of customer demands for various production lines, especially to our domestic production industry, as well as multi-national customers. These needs can sometimes be sector-based standard machines; but also special machines for the production processes of customers.
The most important element which makes us different is that we have gathered and manage Design, R&D, Manufacturing, Automation etc. disciplines under the same structure. Thanks to this flexibility, we design and manufacture customised machines and equipment which cannot be found in the market with optimum cost and technology..
OUR QUALITY POLICY
Our aim is to make our company an industry organisation who designs and produces in an international scale, in a level that can compete in terms of quality, price and efficiency, prioritises customer satisfaction and is constantly evolving.
Adopting the approach that our most important product is QUALITY, we have aimed the production of QUALITY, rather than the control of QUALITY. Thus, by planning the production process end-to-end and prioritising prevention efforts, we will ensure that QUALITY occurs during production.
In our Company, every personnel has been defined as the customer of the previous process. All our personnel is primarily responsible for quality and our aim is to prevent and eliminate the problems at its source, rather than resolving them afterwards.
We will be generalising training activities for all personnel; by continuously supporting them, we will ensure that they involve in improvement-development activities and encourage them.
Since we aim to provide unconditional customer satisfaction and continuous development, we will always look for the better and perfect, by never being satisfied.
CERTIFICATES
Providing creative and innovative solutions in order to be one step ahead our competitors is to use the state-of-the-art reliable equipment in our researches and developments and to provide immediate and smooth solutions.
WHERE DREAMS ARE FULFILLED WITH DESIGN AND MANUFACTURE
With today's technology and its development to satisfy the expectations of the industry, instead of being only a manufacturer of all kinds of projects, machines and equipment which domestic and international companies need, it conducts a partnership relationship with its customer in a complete harmony.
This philosophy ensures the company employees to embrace the business with mutual team spirit, especially in long-term projects and therefore leading to a more efficient project management process and delivery. For this reason, we are working with our customers for a long time and we continue to be the first solution partner that comes to mind in every new project.