MEKATRON SPECIAL MACHINES
As Mekatron Makina, we make process-specific machinery-equipment design and production within the direction of customer demands, especially to our domestic production industry, as well as multi-national customers.
The most important element which makes us different is that we have gathered and manage Design, R&D, Manufacturing, Automation etc. disciplines under the same structure. Thanks to this flexibility, we design and manufacture customised machines and equipment which cannot be found in the market with optimum cost and technology.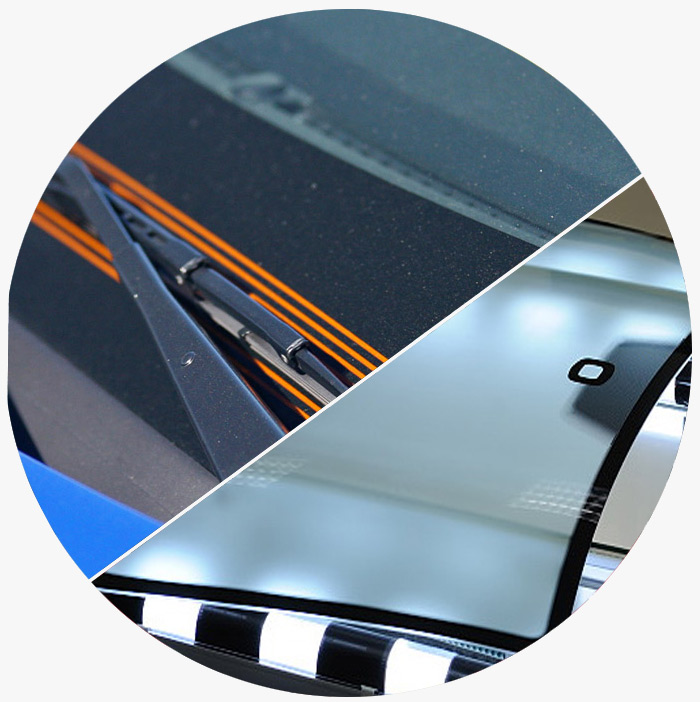 HIDDEN RESISTANCE COVERING
AUTO / ARCHITECTURAL GLASS
Wire winding machine is used to wind the resistive wire winding on PVB by bonding the PVB, that will be between the two glasses before lamination, with the help of a vacuum on the drum shown in the picture.
Windshield wire winding machines are produced according to the needs of the customer as to have 2 - 4 - 8 sides and in the required drum measurements, with the feature of bar processing.
Wire winding machines are used in boutique works as well as in the windshields of the vehicles. For example, it is used in safe ship glasses, safe train glasses and as signal interrupters in military vehicles.
This special product designed by Turkish engineers in our workshop in Istanbul in 2005 is used in numbers by domestic and international leading companies.
---
ROBOTIC PRIMER
Primer, which acts as the liner to the sealing and which is used in the sealing processes of products, especially in automotive industry and which can withstand intensive external environment conditions, is dangerous to be applied by humans and is a process that is mandatory to be applied equally to each product but is not possible in practice. For this reason, we are the first domestic company to implement this fully automatic system which the industry needs.
---
AUTO GLASS SHAPING
(BACK-SIDE)
This project implemented in 2005 for the first time in our country, has been designed and manufactured in order to provide the production of curved glasses in automotive glass production.
---
WINDSHIELD MATCHING LINE
In the windshield production line, which is one of the most sensitive operations in the automotive industry, our line, which provides full automatic glass flow from the cutting process to the sedimentation phase without need for any human intervention is used in the leading establishments of our country.